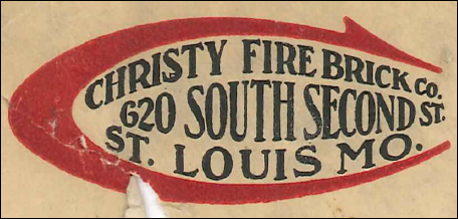 A Brief History of Christy Refractories and the Christy Family of Companies
The Christy group of companies, currently known as Christy Industrial Holdings and comprised of various operating LLCs, is located in St. Louis, Missouri was founded in April 1922 by Calvin M. Christy, Jr.  In 1980, the name was changed from Christy Firebrick Company to Christy Refractories Company to better describe its activities in refractories, insulation, and other industrial ceramics.  In 1995, it became a limited liability partnership when arrangements were made to acquire the company by two key employees.
Christy consists of four primary operating units: The Christy Refractories Company, L.L.C.; Christy Minerals, LLC; Christy Catalytics, LLC and Christy Industrial Services Co., LLC .
Until 1952, Christy was a distributor operation, representing several prominent refractory manufacturers.  In an effort to become less dependent on principals, Christy developed its PROX-SVERS® inert catalyst support balls beginning in 1952 and initiated a fabrication department to make cast refractory shapes and fabricate insulation.
Missouri Minerals, Inc. was purchased from CE Minerals Co in 1974, primarily to protect an essential source of raw material required in the manufacture of PROX-SVERS® support media.  In 1985, the name was changed to Christy Minerals and in 1995 Christy acquired full ownership and today mines, calcines and grinds various grades of Missouri clays for the pottery, refractory, investment casting and cement industries.
Christy Industrial Services engages in the installation of refractories and insulation, specializing in shotcrete installation for nonferrous and power generating facilities.
The Christy Refractories Company, L.L.C. designs and manufactures refractory castables and precast shapes in addition to distributing various manufacturers' materials to its customers.
Christy Catalytics was spun off in 2004 but began with the development of PROX-SVERS® catalyst support media in 1952 and today has global operations manufacturing inert catalyst support media for the chemical, refining, and petrochemical industries.