Industrial Manufacturers Refractory Solutions
Christy Refractories offers many Industrial Manufacturers Refractory Solutions.  Christy Refractories is a distributor of market leading High Temperature Insulating Fiber refractory products for ceramic and glass manufacturing from Morgan Thermal Ceramics.  The Christy Family of Companies stock and install a wide range of high performance thermal insulation products that significantly reduce energy consumption and emissions in a variety of high temperature processing applications.
Christy Refractories' multiple locations stock a wide range of Thermal Ceramics products.  This allows our customers to take advantage of short delivery times on market leading solutions.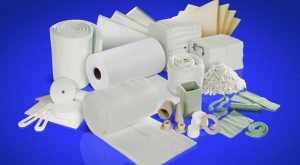 Our manufacturing division can produce custom crafted precast shapes for use in your high temperature applications.  We also offer nitride bonded and clay bonded silicon carbide shapes and tubes.  Our Christy Cast line of castables is another Industrial Manufacturers Refractory Solutions.  From conventional castables to ultra-low cement castables, we have the material you are looking for.
Please contact us for more information.