Non-Ferrous Industry Refractory Solutions
---
Christy Refractories provides many Non-Ferrous Industry Refractory Solutions.  We manufacture a full line of flow control components, launders, troughs and other precast shapes.  Our shapes are custom crafted for each system, offering consistent long life, and significant improvements in installation speed and maintenance over industry common practices. We offer a proven full line of castables with specialty mixes designed for and regularly used in non ferrous applications.
---
Through our sister company, Christy Industrial Services, we offer uppercase, holding, and induction furnace relines. We also sell a new patented filtration system – Lattice Filtration™ .  Our engineered structures allow repeatable flow rates and filtration levels without the batch to batch variation of ceramic foam filters.
---
Christy Refractories is a distributor of market leading high temperature insulating fiber refractory products for use in the non-ferrous industry from Morgan Thermal Ceramics.  The Christy Family of Companies stock and install a wide range of high performance thermal insulation products that significantly reduce energy consumption and emissions in a variety of high temperature processing applications.
Christy Refractories' multiple locations stock a wide range of Thermal Ceramics products.  This allows our customers to take advantage of short delivery times on market leading solutions.  Please contact us for more information.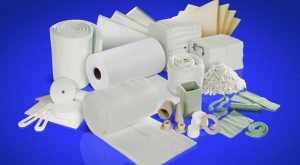 We also provide:
Microporous and Structural Insulation