Combustion Industry Refractory Solutions
Christy Refractories manufactures and sells a full line of Burner Block mixes for the combustion industry through our Christy Cast castable line.  We specialize in designing fast setting hydraulically bonded castables for rapid de-molding for time sensitive requirements.  We also offer many other castables for use in the combustion industry.
We have a full service fabrication shop with capabilities to handle projects consisting of several hundred precast shapes at a time.  Our manufacturing division has extensive experience producing precast burner blocks, burner tiles, and burner rings.  We are a trusted source for outsourcing of burner blocks in the combustion industry. We also offer toll firing of finished burner blocks and other shapes.
We are a proud distributor of market leading high temperature insulating fiber refractory products for use in combustion industry applications from Morgan Thermal Ceramics.  The Christy Family of Companies stock and install a wide range of high performance thermal insulation products that significantly reduce energy consumption and emissions in a variety of high temperature processing applications.
Thermal Ceramics' Pyro-Bloc fiber modules are ideal energy saving and safety first products and are used extensively in regenerative thermal oxidizers and many other applications.
Christy Refractories' multiple locations stock a wide range of Thermal Ceramics products.  This allows our customers to take advantage of short delivery times on market leading solutions.  Please contact us for more information.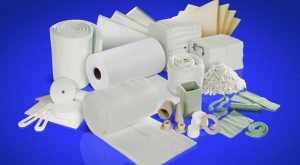 Christy Refractories also sells many silicon carbide hearth plates and burner protection tubes as well as other clay bonded or nitride bonded silicon carbide shapes including skid rails and muffles.
Contact us today with your Combustion Industry Refractory Solutions needs.